Our Bespoke Process
The journey starts, naturally, with you.
01-Book an appointment
02-Consultation
03-Taking Measures
04-Forward Fitting
05-Final Fitting
06-Finish
07-Collection
The ultimate in luxury, every customer has their own pattern, painstakingly hand cut to his/her individual measurements and figure, then meticulously refined through the fitting process. The bespoke process being the pinnacle and culmination of every Savile Row tailor, with each suit absorbing over 70 hours of precise work. Our house style is important to us; our goal is to deliver a unique, individual sartorial masterpiece that incorporates an elegant English silhouette with a softer, more unstructured finish.
Following the guidelines set by the Savile Row Association, garments are made either on site or within a hundred yards radius of Savile Row. The construction of a single suit can involve up to eleven craftsmen, our tailors assemble each garment without compromise; edges, linings and buttonholes are always finished by hand. A Savile Row tailor should always present you with a garment that flatters your shape, enhances your best features and fits perfectly, this is what we aspire towards with every client.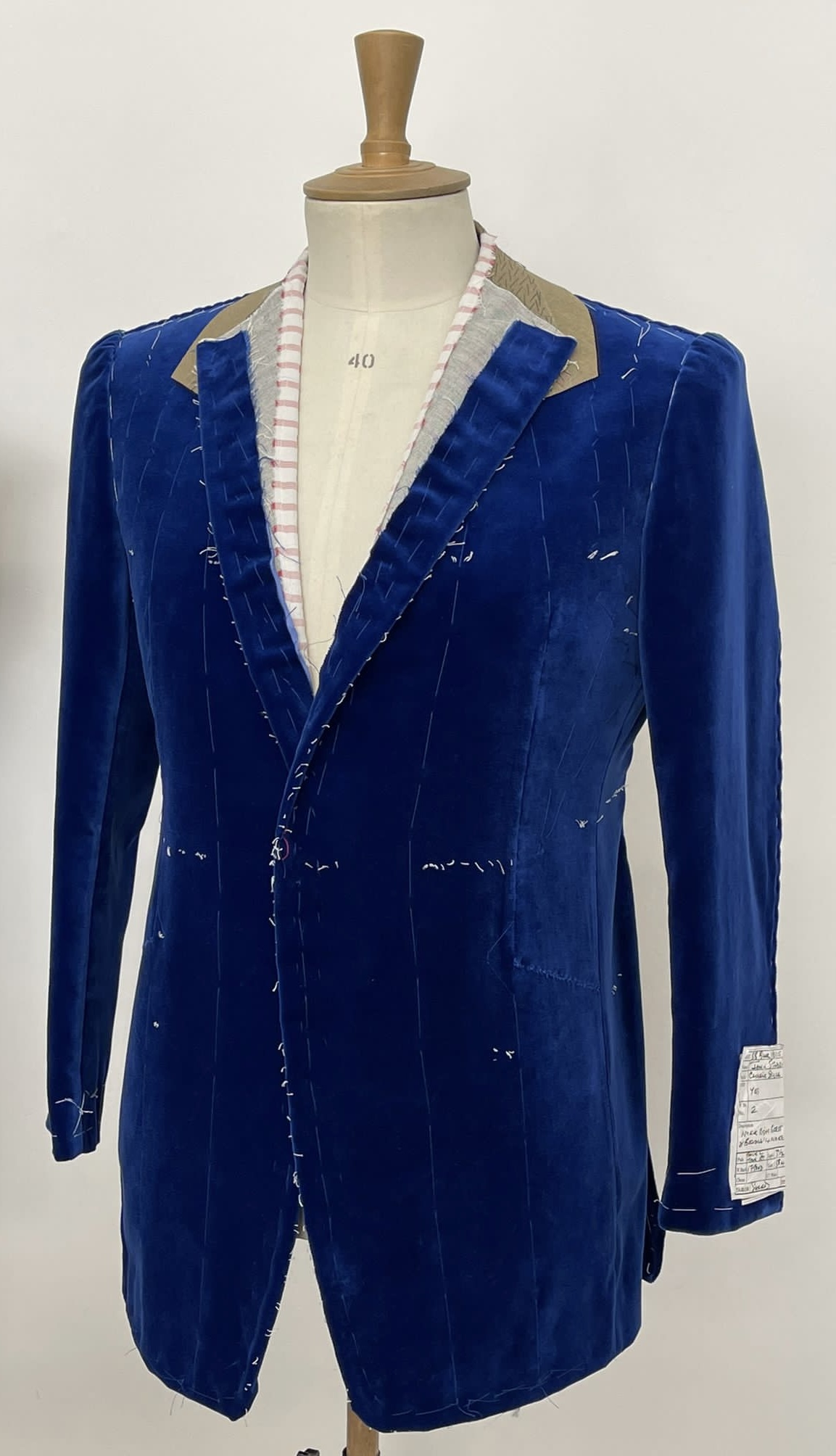 Made To Measure
A Made to Measure suit is made from scratch to your exact specifications, originating from our existing house pattern it is then customised and adapted to your measurements and personal tastes. Every suit is made in England, your pattern updated each time another garment is commissioned, the process takes approximately eight weeks from initial consultation to finished suit. We also offer a Made to Measure deconstructed style, completely unlined and with no shoulder pads. Made to Measure is the ideal choice for those looking for an introduction to the Savile Row experience.